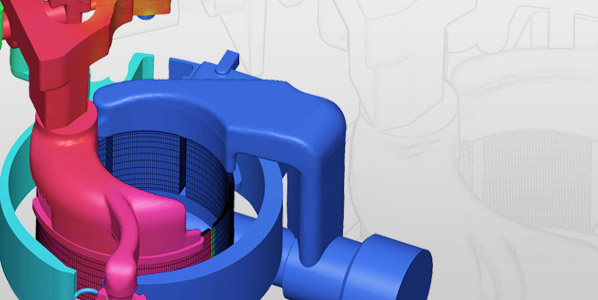 POSITIVE
DISPLACEMENT
MACHINES
Modeling the dynamics of a
variable displacement vane
pump with spool valve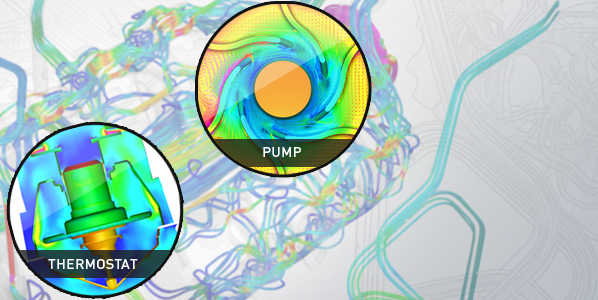 FLUID SYSTEM
Transient simulation of a cooling system with
pump and dynamic thermostat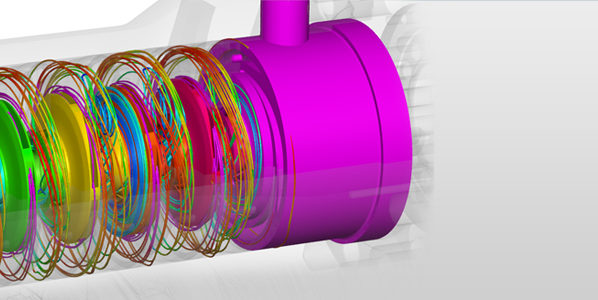 TURBOMACHINERY
A six stage high pressure centrifugal pump
MAIN FEATURES
PumpLinx®
is a 3-D
Computational Fluid Dynamics (CFD)
tool that provides accurate virtual testing for the analysis and performance prediction of fluid
pumps
,
motors
,
compressors
,
turbines
,
valves
, and complete fluid
systems
with rotating/sliding components. For liquid systems,
PumpLinx's®
proprietary Cavitation Module accurately models vapor, free gas and liquid compressibility to enable the analysis of performance, pressure ripple, and cavitation damage.
Comprehensive physics

Flow, turbulence, conjugate heat transfer, aeration, cavitation, particles

Accurate predictions

Excellent correlation with test data over the full operating range

Fast model creation, even faster simulation speed

Less than an hour from CAD to simulation, < 15 min. for steady-state results

Able to model complex details down to the micro scale

Accurately model leakage gaps, tip clearances, balance holes, etc.
KEY ADVANTAGES
PumpLinx®
is built on
Simerics® MP's
baseline technology to provide a transient 3-D simulation software uniquely suited for the analysis and design of pumps and other fluid devices with rotating or sliding components.