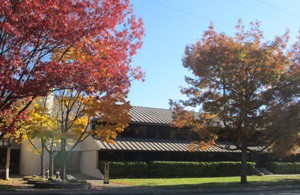 COMPANY PROFILE
Simerics Inc. develops, markets, and supports CAE software for the virtual simulation and testing of fluid pumps, valves, compressors, motors, and systems. Simerics is focused on providing tools that allow manufacturers to reduce expensive hardware testing and provide unique insight into their products.
Founded in 2005, Simerics provides the advantage of the latest in simulation technology. Simerics offers two state-of-the art CAE tools: Simerics-MP® and Simerics-MP+®. Simerics-MP is for Multi-Purpose applications and Simerics-MP+ includes all the capabilities of Simerics-MP with additional features such as streamlined setup procedures, automated mesh/re-mesh for key components especially moving components, and customized data reduction.
OUR WORKTEAM
The Simerics team is comprised of scientists and engineers who have been among the pioneers in the development and application of multipurpose computational physics since the early 1980's. This knowledge and experience is combined with new advances in computational physics, computational geometry, and software engineering to provide our clients with the next generation of simulation tools.
LOCATION
1750 112th Ave NE, Ste C250
Bellevue, WA 98004

Phone:

+1 425-502-9978

39500 Orchard Hill Pl, Ste 360 Novi, MI 48375

Phone:

+1 248-513-3200

Gartenstraße 82 D-72108 Rottenburg, Germany

Phone:

+49 7472 95731-10

Bourne Gardens, Exeter Park Rd Bournemouth, BH2 5BD, UK

Phone:

+44 1202 138480

212-214, 2nd Floor, Beta Block, Sigma Soft Tech Park, Whitefield, Bangalore 560066, India
DISTRIBUTORS
China

China

China

Germany

India

India
Italy

Japan

Korea

Taiwan

UK